Previous Cosplay Contest
The absolutely amazing Rubber City Cosplay hosted our our annual cosplay contest.
​
​
See some of great cosplay groups below
Rubber City Cosplay is an all-volunteer group whose mission is to celebrate the positivity of cosplay & pop culture. They aim to promote a fun & safe environment through the operation of their free photo booth at any & all events they attend.
facebook.com/rubbercitycosplay
instagram.com/rubbercitycosplay
SUPERHEROES TO KIDS IN OHIO
Superheroes are HERE, in Ohio! They're your friendly, neighborhood, non-profit charity organization - Super Heroes To Kids In Ohio! 'Come meet The Avengers, The Justice League & all of your favorite heroes! They give out photo-ops – including with the S.H.I.E.L.D. SUV - gifts, comics, prizes & smiles! Super Heroes to Kids in Ohio was founded in 2010 by Executive Director, Brian Chulik & Co-Founders Scott Smith & Jimmy Myers & is an organization of humanitarians, philanthropists & charitable volunteers from all walks of life, whose sole mission is to spread goodwill by simple acts of kindness!
Due to unforeseen, unfortunate events - Some guests & scheduled events may have to be altered & even canceled. N.E.O. Comic Con sincerely apologizes in advance. N.E.O. strongly suggests one keep checking back to this website or its Facebook page for updates.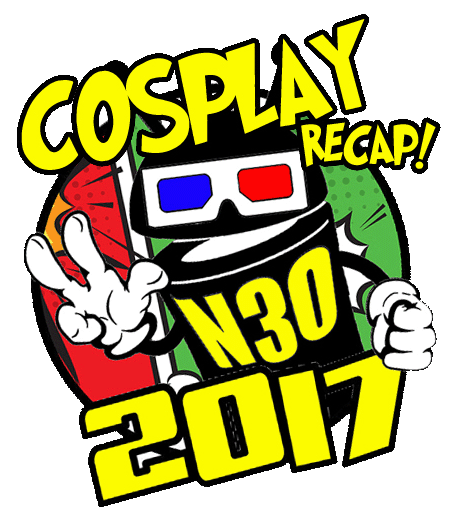 Thank You To NEO Attendees Who Came In Costume & Cosplayers For Turning NEO 2017 Into A Comic Book / Cartoon / Anime / Sci-Fi & Horror Movie/TV Show Come To Life!
And A SUPER DUPER SPECIAL NEO THANK YOU To Our Cosplay Featured Guests, Especially Knightmage & Rubber City Cosplay, For Conducting The NEO Comic Con Cosplay Contests!
Everyone Looks Like They Had A Lot Of Fun!
Courtesy Of Randall Lingenfelter